NOT ALL MOSQUITOES ARE THE SAME
Two types of mosquitoes can spread Zika, dengue, and chikungunya.
These mosquitoes are called Aedes aegypti and Aedes albopictus.
These mosquitoes have white stripes on their legs.
These mosquitoes most often bite during the day (a few hours around sunrise and a few hours before and during sunset/dusk), but can also bite at night.
A different type of mosquito can spread West Nile virus and Saint Louis encephalitis virus.
These mosquitoes are called Culex, also known as common house mosquitoes.
These mosquitoes have clear wings, in comparison to other mosquitoes with spotted wings.
These mosquitoes most often bite at night, both indoors and outdoors.
---
HOW DO MOSQUITOES SPREAD THESE DISEASES?
The virus may be in the blood for up to 14 days.
Other mosquitoes can bite the sick person, become infected, and spread the virus to other healthy people.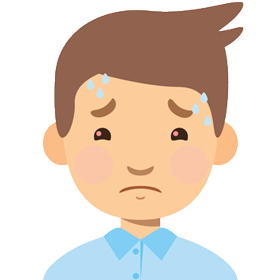 Mosquitoes bite someone who is sick and gets infected with the virus.
It takes a week or more for the virus to develop and then the infected mosquitoes can bite a healthy person and spread the virus to them.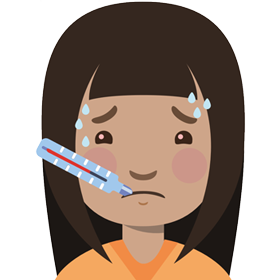 Within 3-7 days, the person might get sick.
---
HOW DO TRAVELERS SPREAD MOSQUITO-BORNE DISEASES INTO NEW AREAS?
Someone visits an area with these diseases and is bitten by an infected mosquito. They now have the virus in their blood. That person returns home. If an Aedes mosquito bites them, it can spread the virus to other people in their house or neighborhood.
---
WHERE ARE THESE MOSQUITOES?
These mosquitoes live in many different countries, including the United States.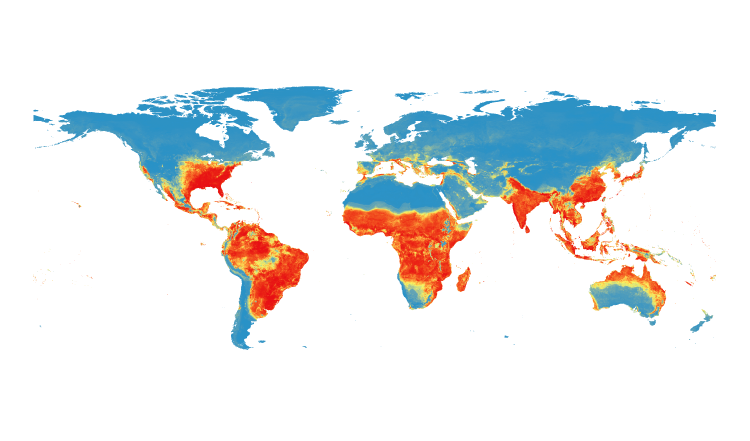 Countries where the mosquitoes that can spread Zika, dengue, and chikungunya might be found.
Red: Countries that have the mosquitoes
Yellow: Countries somewhat likely to have the mosquitoes
Blue: Countries not likely to have the mosquitoes
Data from http://dx.doi.org/10.7554/eLife.08347
---
WHERE DO THESE MOSQUITOES COME FROM?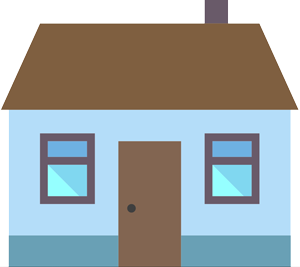 These mosquitoes like to live near people, both inside houses and outdoors.
They do not fly far, maybe a few blocks. If you see mosquitoes in or around your home they are coming from somewhere nearby!
A mosquito will often live in and around only one house in its lifetime.
Only the females bite.
They prefer to feed on human blood.
Mosquitoes can live from about two weeks up to a month.
They may be flying around your neighborhood!
They require a lot of work to control!
---
MOSQUITO LIFECYCLE
Mosquitoes look for STANDING WATER  in buckets, bowls, animal dishes, flower pots, vases, old tires, toys, and even in plants that collect water.
Adult female mosquitoes lay eggs in standing water...they only need a capful! The eggs look like black dirt.
Mosquito eggs can survive even after the water dries up.
The eggs hatch into mosquitoes when they are submersed in water.
The hotter it is the faster this cycle goes.